Southeast Community College
600 State Street • Milford, NE 68405
US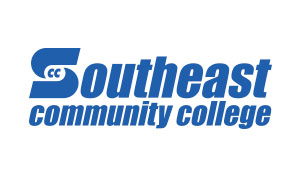 Mission Statement
The Mission
The mission of Southeast Community College (SCC) is to empower and transform its students and the diverse communities it serves. The College provides accessible, dynamic, and responsive pathways to career and technical, academic transfer, and continuing education programs. Student success and completion is maximized through collegiate excellence, exemplary instruction, comprehensive student support services, enrichment programs, and student-centered processes. SCC is committed to a proactive and evidence-based approach that continually assesses and responds to student, community, and employer demand for higher education.
Core Values
Excellence Commitment to the highest level of performance in all facets of the College's programs, services, and operations through effective investment and support of all assets.
Integrity Continuous pursuit of fulfillment of mission and goals through transparency and ethical practices in all College operations.
Innovation Commitment to inquiry and the respectful challenging of assumptions to promote creativity, alternative points of view, and opportunities for ongoing discovery.
Inclusion Promotion of opportunities and advancement for a diverse and dynamic student, faculty/staff, and community population through the creation of a positive, compassionate, and reflective culture.
Stewardship and Accountability Commitment to investment in appropriate resources in fulfillment of the College's mission and goals and reliance on responsible management of human, physical, and financial resources.