Falls City Economic Development Growth and Enterprise
1705 Stone Street • P.O. Box 574| • Falls City, NE 68355
United States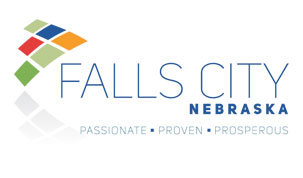 Falls City is the Midwest community strategically positioned and building for the future. You'll find businesses located here benefit from our:
Strategic central U.S. location, ideally situated in southeast Nebraska to serve the Nebraska, Missouri and Kansas tri-state market area
Access to transcontinental interstates/U.S. highways and rail systems
Advanced Fiber-to-the-Home telecommunications network and utility infrastructure with capacity to meet increased growth demands
Progressive, pro-business climate and performance-based incentives
Job-ready workforce and customized, flexible training assistance
Diverse business and employment base, including manufacturing, healthcare, education and government
Competitively priced available sites and buildings
Quality of living attractive to workers and families
Falls City has over 1,000 acres of undeveloped land at the convergence of the UP and BNSF railroads; one (1) of only three (3) locations in the entire Midwest.