Successful Projects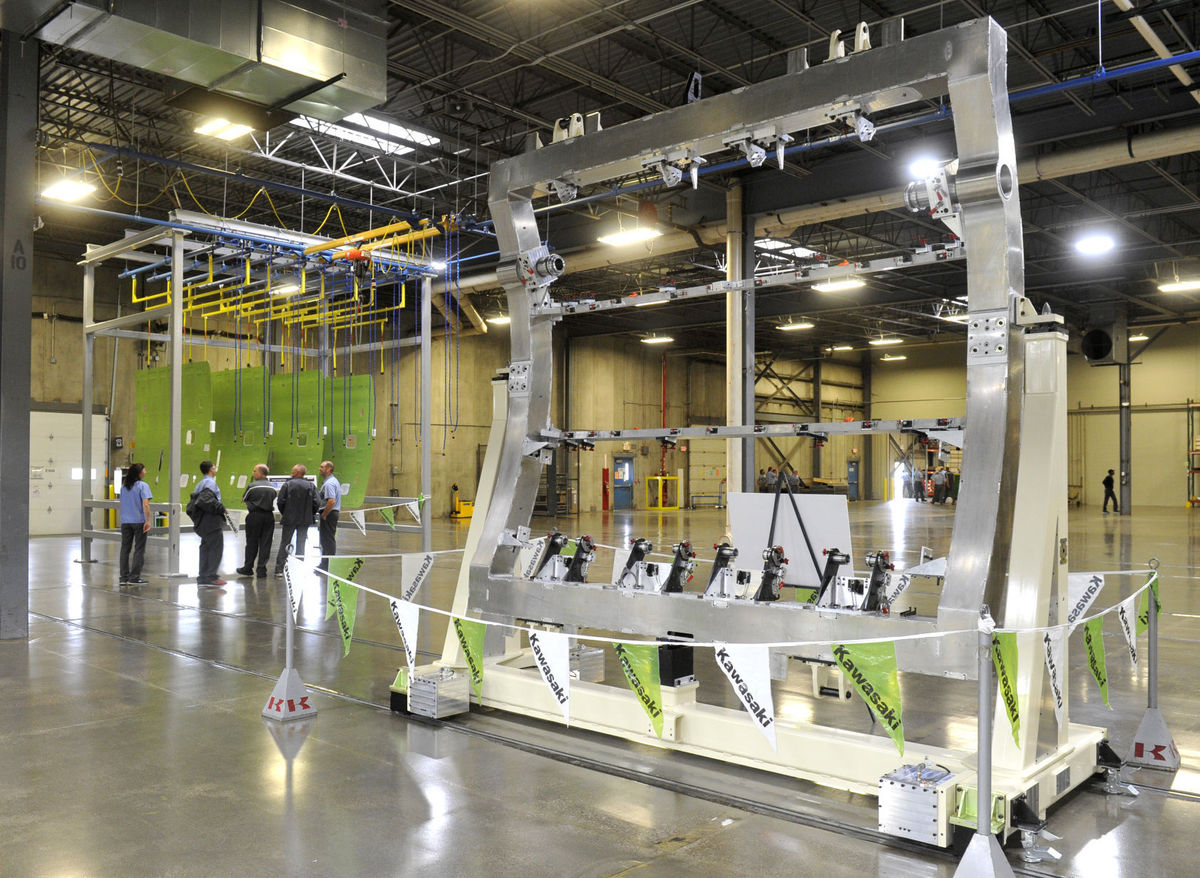 Kawasaki Hosted Grand Opening of New Aerospace Division in Lincoln
Kawasaki Motors Manufacturing Corp., U.S.A hosted the grand opening of the company's new Aerospace Division in Lincoln. Kawasaki has created land and sea products in Lincoln for decades. Now, the company will expand into air travel. Production will initially focus on cargo door manufacturing for Boeing Corporation 777x aircraft. This is the first aerostructures production line for Kawasaki in the United States.
Kawasaki mentioned they are honored to continue this strong partnership in Lincoln. They look forward to being a strong and trusted partner on the 777x project and hope to continue to develop the relationship on future projects. Taking this opportunity to establish an assembly line for the Boeing 777x's cargo doors, Kawasaki designates the Lincoln factory as its aerostructure manufacturing base in the U.S. and will actively pursue the expansion of its commercial aircraft business as well as the growth of KMM.
Mike Boyle, vice president and plant manager in Lincoln, explained that Kawasaki invested about $12.6 million in the new production line, and the work will eventually lead to about 50 new positions at the plant, which currently employs about 2,000.
Lincoln Chamber of Commerce and Partnership for Economic Development president Wendy Birdsall said, "We are excited that Kawasaki has created this new division in Lincoln. Kawasaki has been not only a great corporate innovator, but also a long-time Partnership investor and employer providing quality jobs for the city of Lincoln."