SSCDP Receives NIFA Funding, Francescato Hired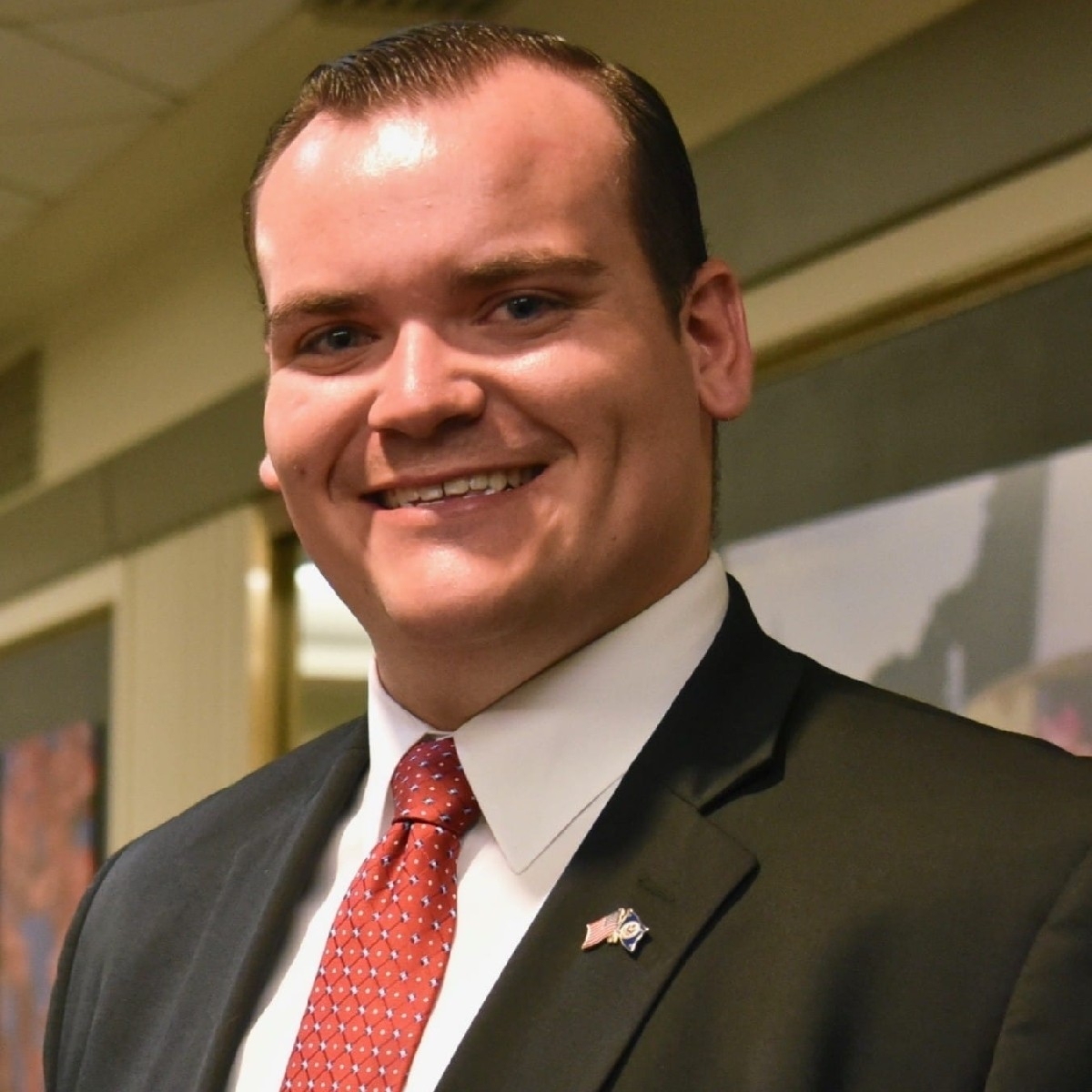 Seward County Chamber & Development Partnership (SCCDP) recently received funding from Nebraska Investment Finance Authority (NIFA) making it possible for SCCDP to hire a new team member. NIFA's mission is to offer a broad range of financial resources for property owners, rental housing and community development endeavors. Housing development has been a goal of SCCDP for some time, however with limited staff it has been hard to put it high on the priority list. This funding will give SCCDP the opportunity to work toward fulfilling the goals as set forth in the recently completed Seward County Housing Study. Zane Francescato was hired as the Development Director, officially starting February 24. This position will work predominantly on housing and workforce development projects. Francescato graduated from Concordia, Nebraska in 2017 with degrees in history and criminal justice and a minor in philosophy. After graduation, he interned for both U.S. Congressman Jeff Fortenberry and the U.S. Department of State in Washington, D.C. where he was exposed to federal policy making and many forms of intergovernmental relations. Following his internship, Zane attended a year of law school before pursuing a career in public service working for U.S. Congressman Fortenberry in his Lincoln District office as a caseworker, constituent relations specialist, special project manager, intern coordinator, and occasionally, a press assistant. "I'm excited to begin my career in economic and community development with the Seward County Chamber and Economic Development Partnership," Francescato said. "Seward County is a collection of vibrant and proud communities that puts 'living the good life' into action. I look forward to developing relationships with community members and business leaders to cultivate opportunities for current and future residents who call Seward County home." The NIFA grant will be paid out over a three-year period and has several stipulations for how it can be used – supplementing the Development Director salary fits into these guidelines. "It is an honor to have NIFA invest in our organization in this capacity," said Jonathan Jank, SCCDP President & CEO. "We are excited to welcome Zane to the SCCDP team – he brings with him a wealth of knowledge and experience with the public and will be a great addition to the team." For more information, please contact SCCDP at 402-643-4189. If you are interested in learning more about NIFA funding, visit www.nifa.org
More Topics

New to the Seward County area, Scoular Company's newest $50 million manufacturing plant, Petsource is already hitting the ground running. Seward was recently recognized for the Scoular project as the Runner-up for Economic Impact Deal of the Year in the small division.
An exciting Lincoln Startup Week from October 18-25 had many different events and meetups to take in, including the exciting and well-attended Inside Outside Innovation Summit. In its third year, the IO Summit, held October 20-22, brought innovators from all over the world to Lincoln with the goal of networking and showcasing an...
NBDC and Nebraska Extension Launch University of Nebraska SourceLink® Resource Navigator Online tool will connect entrepreneurs with University of Nebraska resources. Omaha, NE - Nebraska Business Development Center (NBDC) at the University of Nebraska at Omaha (UNO) and the Nebraska Extension Community Vitality Initiative (CVI), recently announced the launch of the University of Nebraska SourceLink® Resourc...